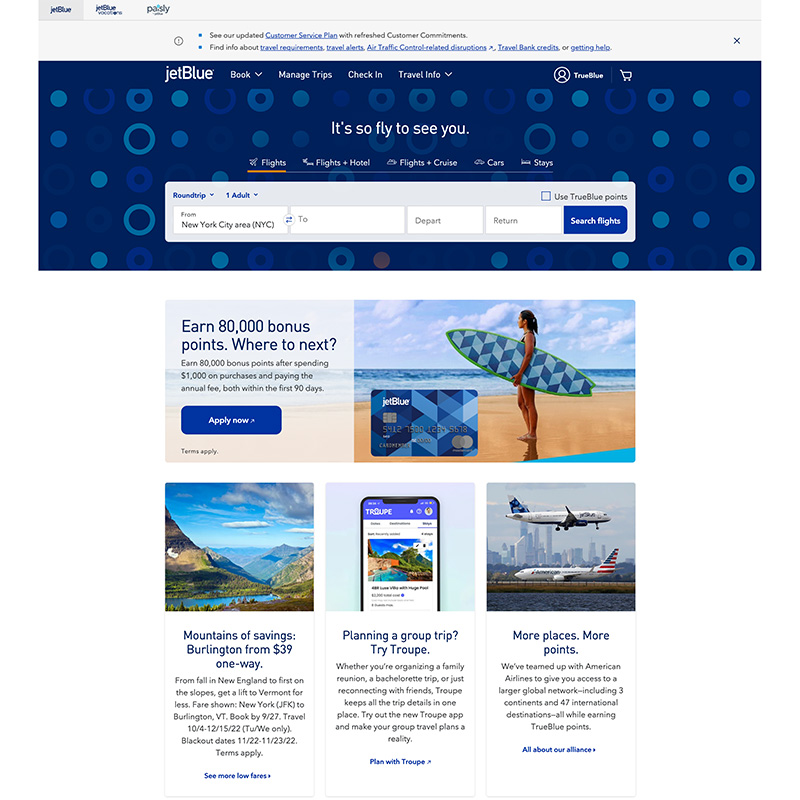 Project:
JetBlue.com
Company:
JetBlue
Description:
I was brought in as a consultant to analyze content and improve merchandising for JetBlue, one of the top airlines in the U.S.

Leading the Merchandising Team, I was able to identify content gaps, technical issues and areas where engagement and conversion could be improved.

Among my contributions were:

1) Implementation of a "COVID-19 Info Hub", a central repository of company information on COVID policies and travel restrictions for various destinations

2) Plans / mockups for improved landing pages featuring dynamic fare pricing. These landing pages provide improved customer experience, engagement and conversions.

3) Coordination of production for more than 180 promotions and initiatives.
My Role:
* Content Audits

* Competitive Analysis

* Gap Analysis

* Content Development

* Technical SEO

* Creative Ideation

* Project Management

* Scrum Leader for Merch Team